I've been trying to keep up on new 2017 releases, but I haven't done a very good job of it. Last month I went through A TON of new music, most of which I was just okay on. 2017 seems to be an off year for me. But I did find some really great records and I've picked out a few to share with the group. Most of these are going to be punk//rawk records…because that's what I listen to.
I'm going to start with my FAVORITE 2017 album by my FAVORITE band called MORDECAI. They're from Butte, Montana, and in the last couple years they have developed a cult following of sorts. They were even featured in a Vice News (or Noisey I guess) article earlier this year.
They put out a couple things this year, including a 7″ with Louisville's SOPHOMORE LOUNGE label called "WHAT IS ART," a couple Bandcamp only releases (demos and home recordings by Holt Bodish, their lead singer/guitarist), and a full lengh album called ABSTRACT RECIPE. They're sound is often descibed as "no frills rock," but there's a lot more about them that appeals to me. Their songs are simple but their sound, attitude, and lyrical content is wholly unique, and there's never been nor will there ever be a band like them.
Here's the song "PICTURES OF HER" by MORDECAI.
Second, I have a 12″ called CELEBRATION by the band PLAYBOY (saucy!). I know VERY LITTLE about this band beside the fact that they hail from Quebec, Canada, and they make weird, good music. The band's lineup is pretty unique. From what I can tell, they have a bassist, a drummer, a singer, and a sax player. Their sound is difficult to pin down. I'll go with "psychadelic and generally nasty."
Here's the whole record because individual tracks aren't on YouTube. Enjoy!
Oddly enough, there was another 12″ that I really loved this year. MOONDOGS' 12″ called "WHEN SIXTEEN WASN'T SO SWEET" struck a chord with me. The story behind it is what sold it for me. According to the label MIGHTY MOUTH's Bandcamp page, these recordings are from 1979 when four high school friends decided on a whim to get a band together and record some songs. It wasn't until this year that these recordings were released. And man, they're great. Perfect summer music.
Here's a link to their Bandcamp where you'll find the song, "WHEN SIXTEEN WASN'T SO SWEET."
https://almostreadyrecords.bandcamp.com/track/when-sixteen-wasnt-so-sweet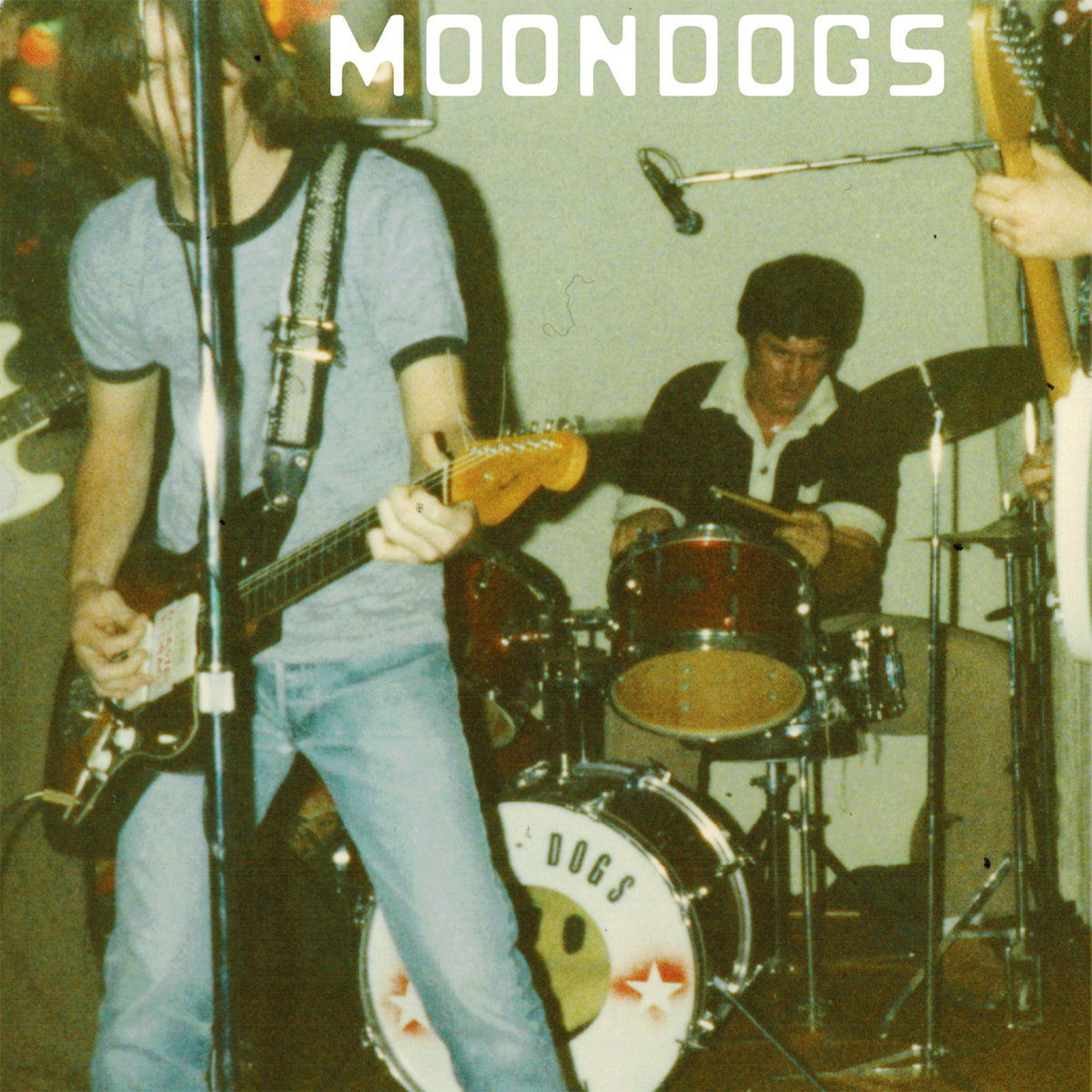 Next I have my favorite 7″ of this year, one put out by the Atlanta label STATE LAUGHTER. The band is MUTUAL JERK and the 7″ is self titled. It's intense music. MUTUAL JERK seem to obviously invoke bands like NO TREND and FLIPPER but these guys are able to overcome those comparisons (especially the NO TREND comparison) and make something unmistakably modern and ferocious.
The first song on this, "He's Harmless," is fantastic.
Annnnd finally I have an album by a new band called TAIWAN HOUSING PROJECT featuring legend Mark Feehan (BROKEN TALENT, POP CRUDS) on guitar. They're a dancable no-wave band that's unlike any other group going right now. The songs are strange and noisy but catchy.
Here's "Authentic Alien Perfume" off of their album VEBLEN DEATH MASK.